Welcome to Bermuda Gymnastics!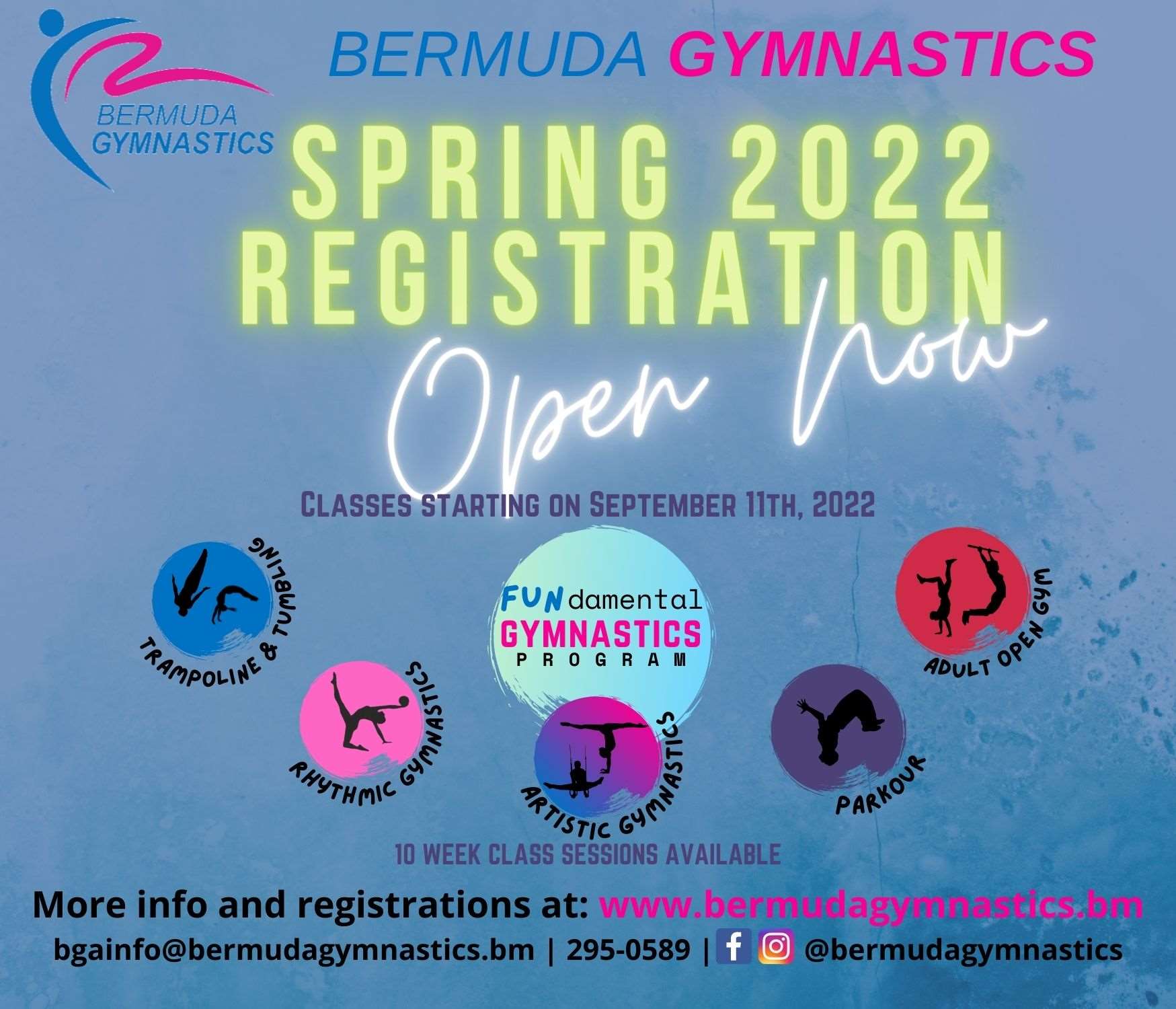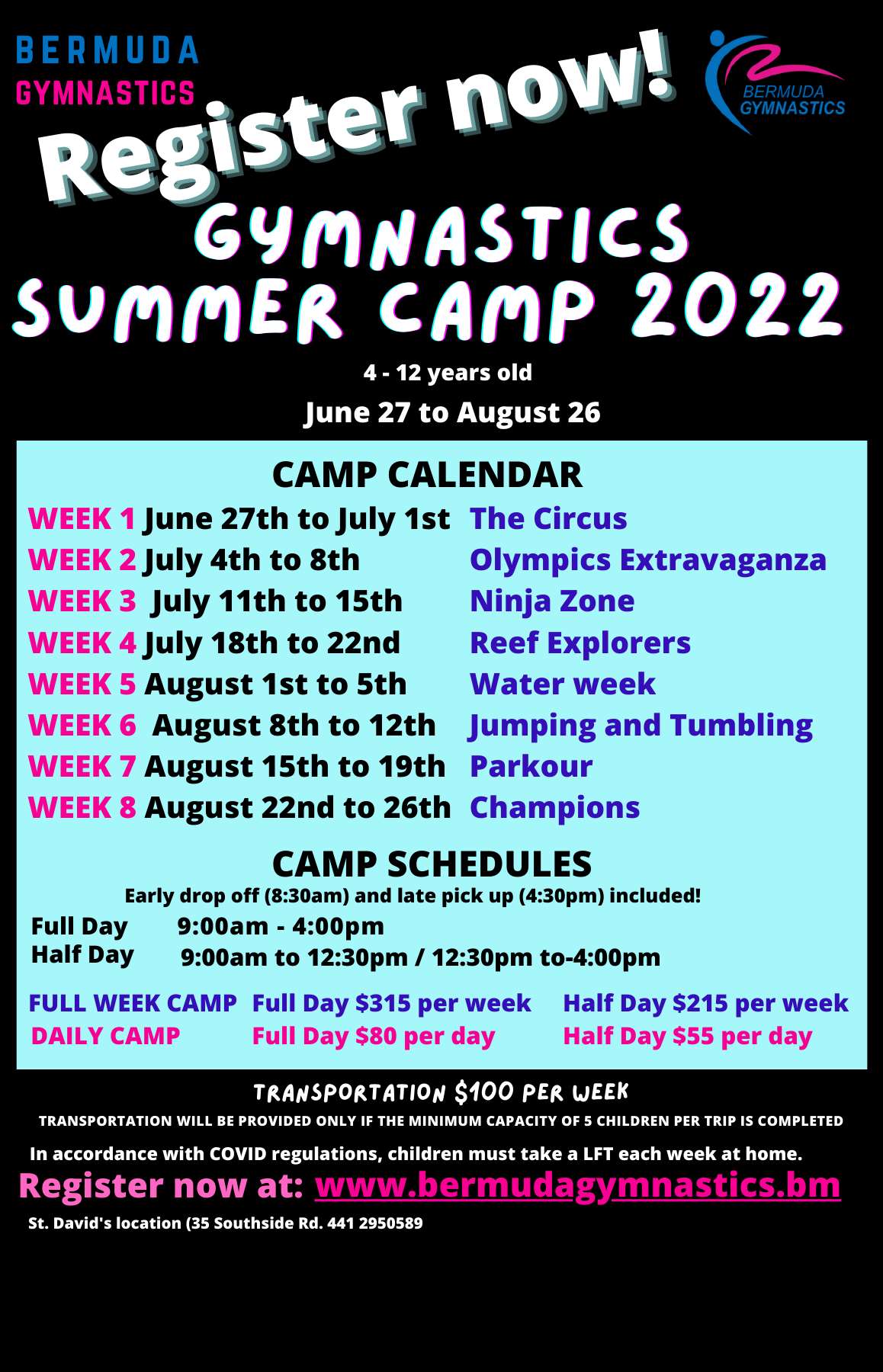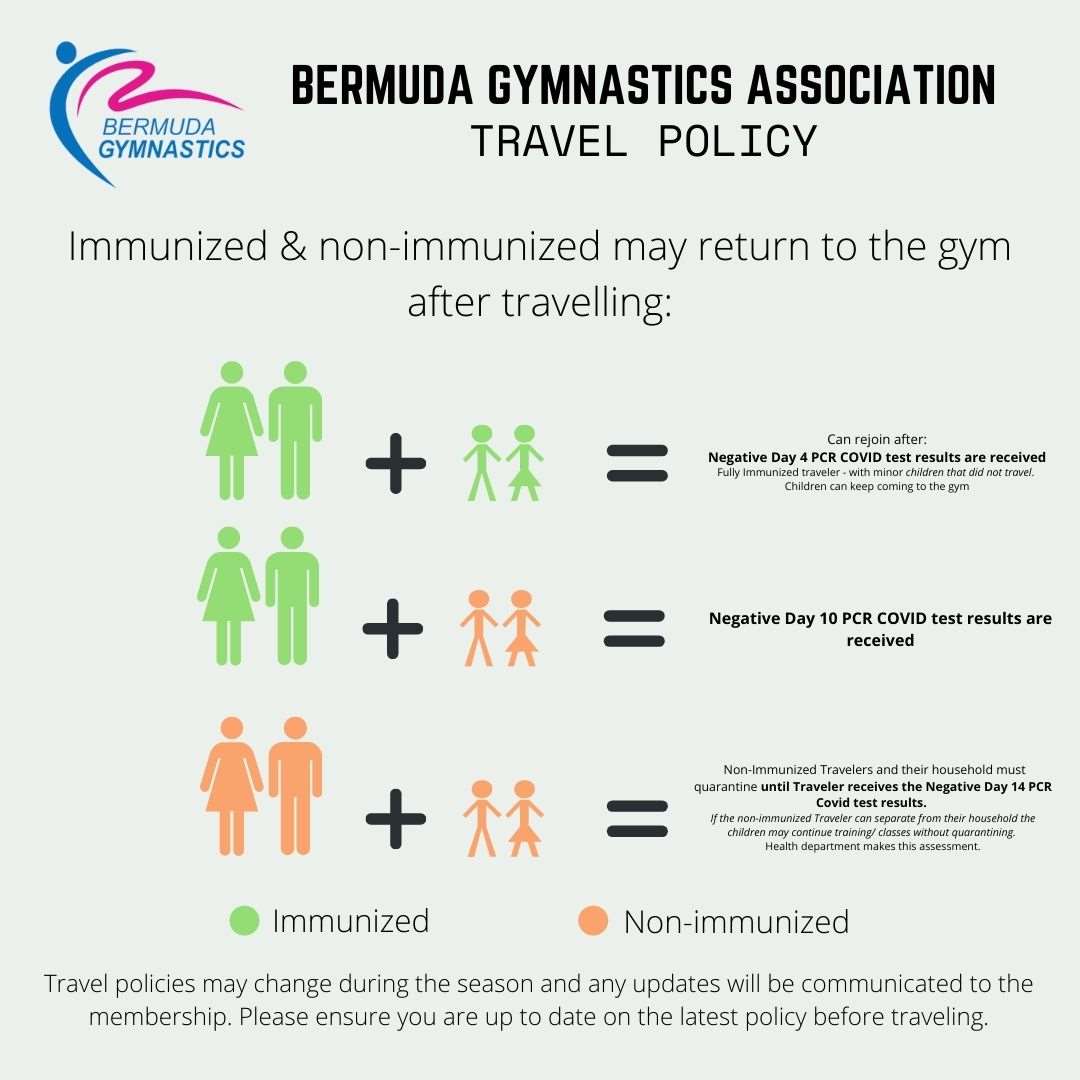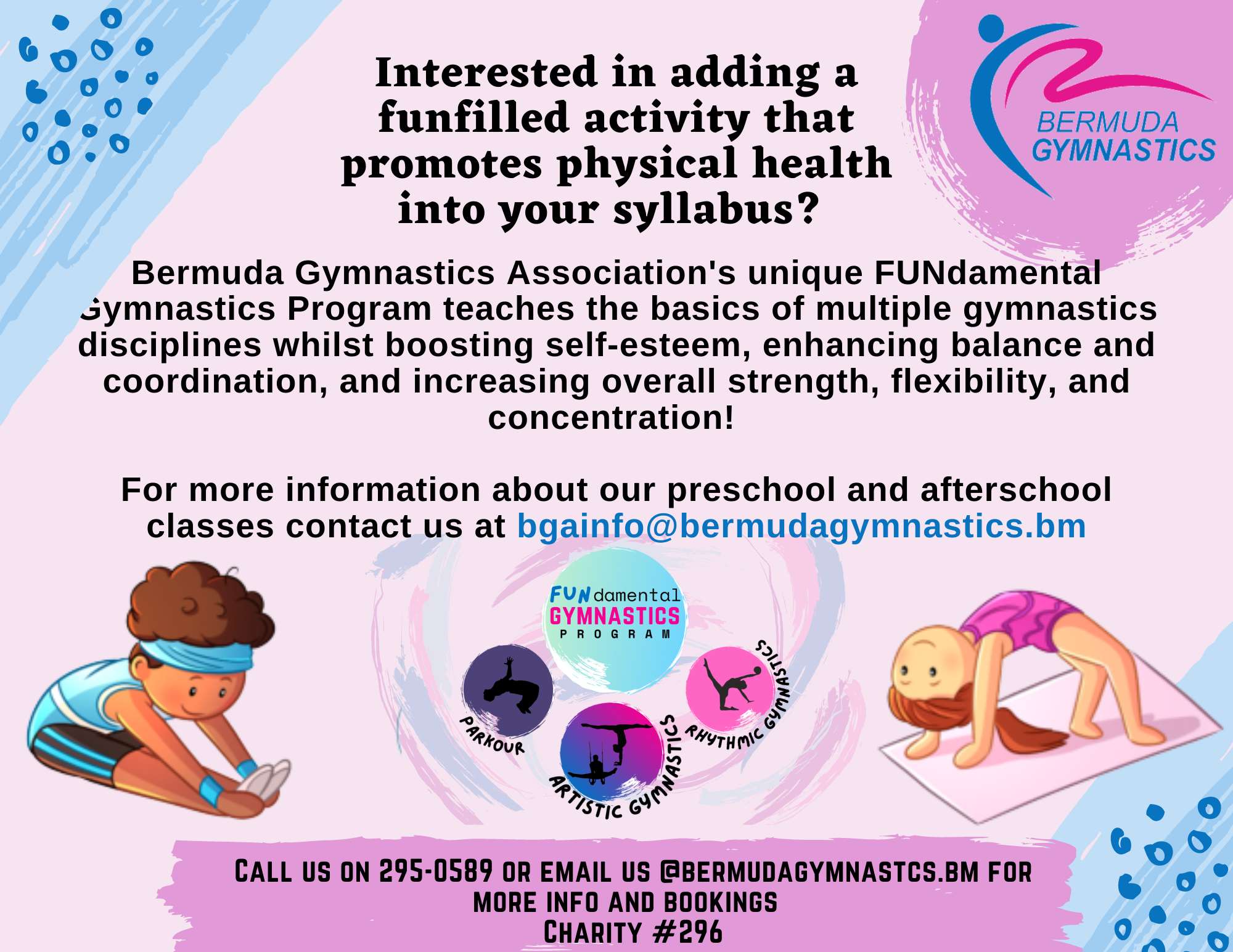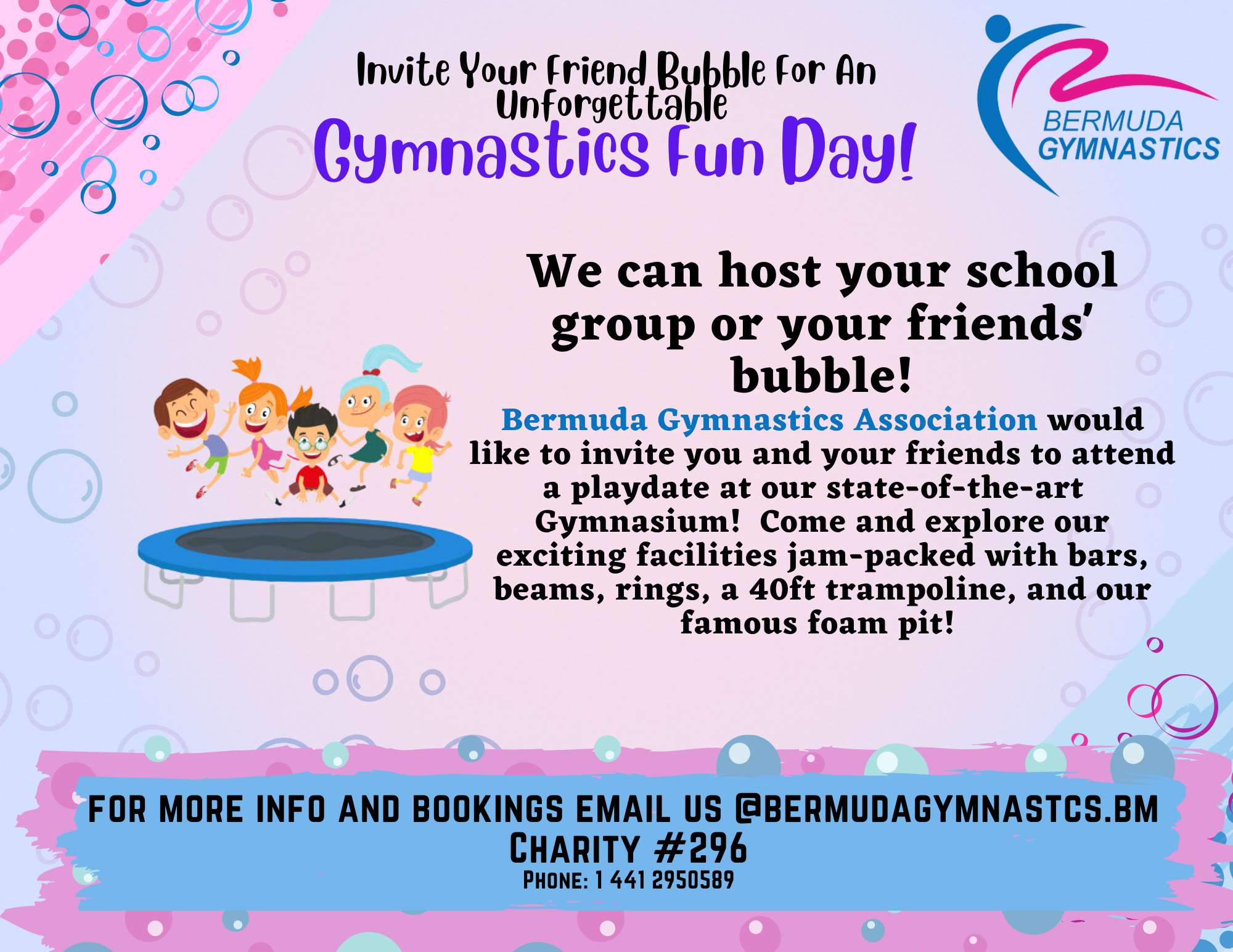 *The calendar is subject to change as we progress through the season.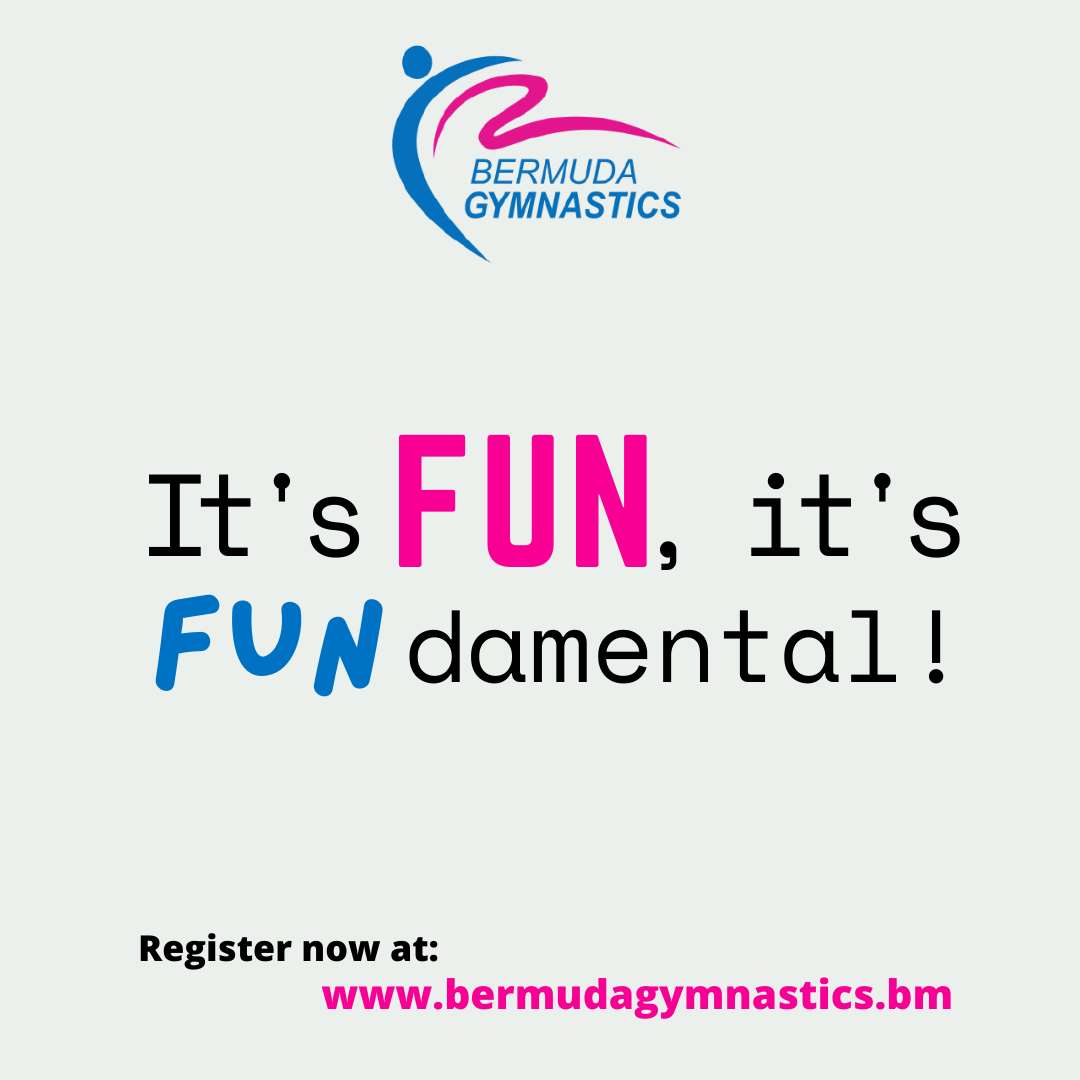 Our organization offers programs from crawling infants to elite training. Athletes can progress through our recreational program for leisure or may be selected to competitive programs as they mature. Our recreational and competitive athlete programs are geared towards enhancing child development. As Gymnastics is a fundamental sport, its values go beyond our basic practice of improving muscular strength, agility, coordination and flexibility. Gymnastics also teaches the athlete the importance of discipline, realistic goal setting, problem solving, teamwork, communication skills and work ethic. The premise of our programs is to promote active living
through Fundamental gymnastics training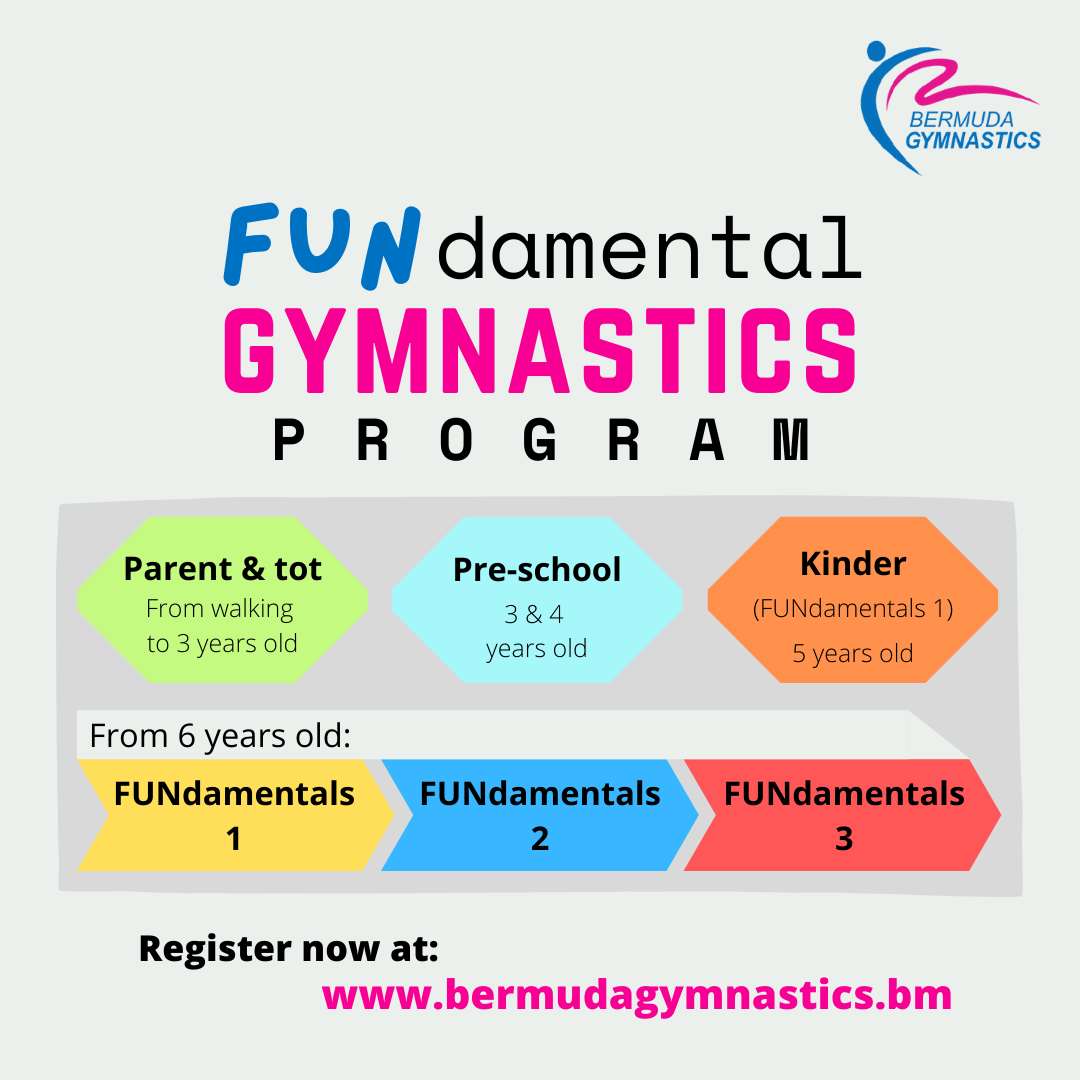 WINTER 2022 OPEN & CLOSING DATES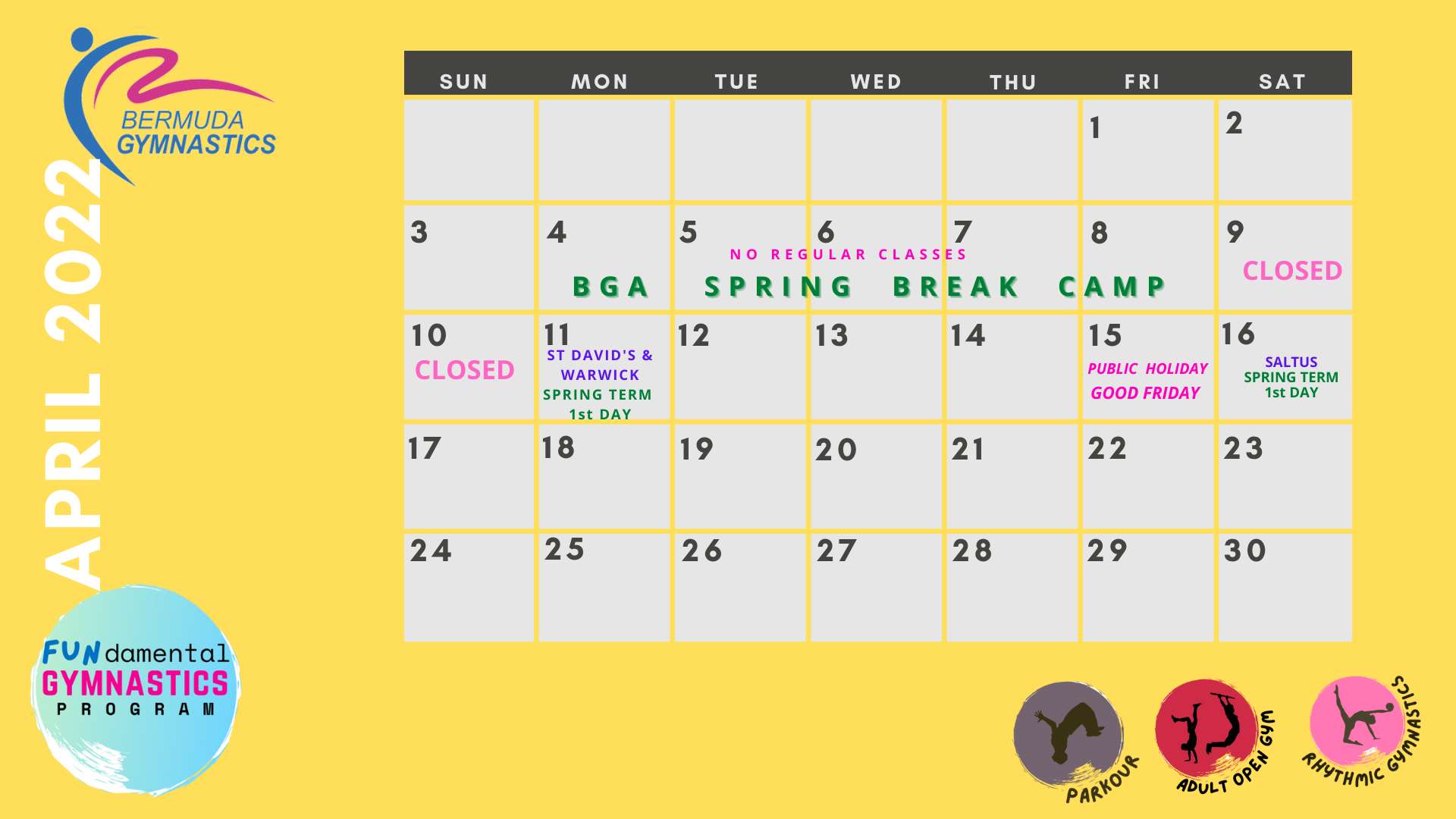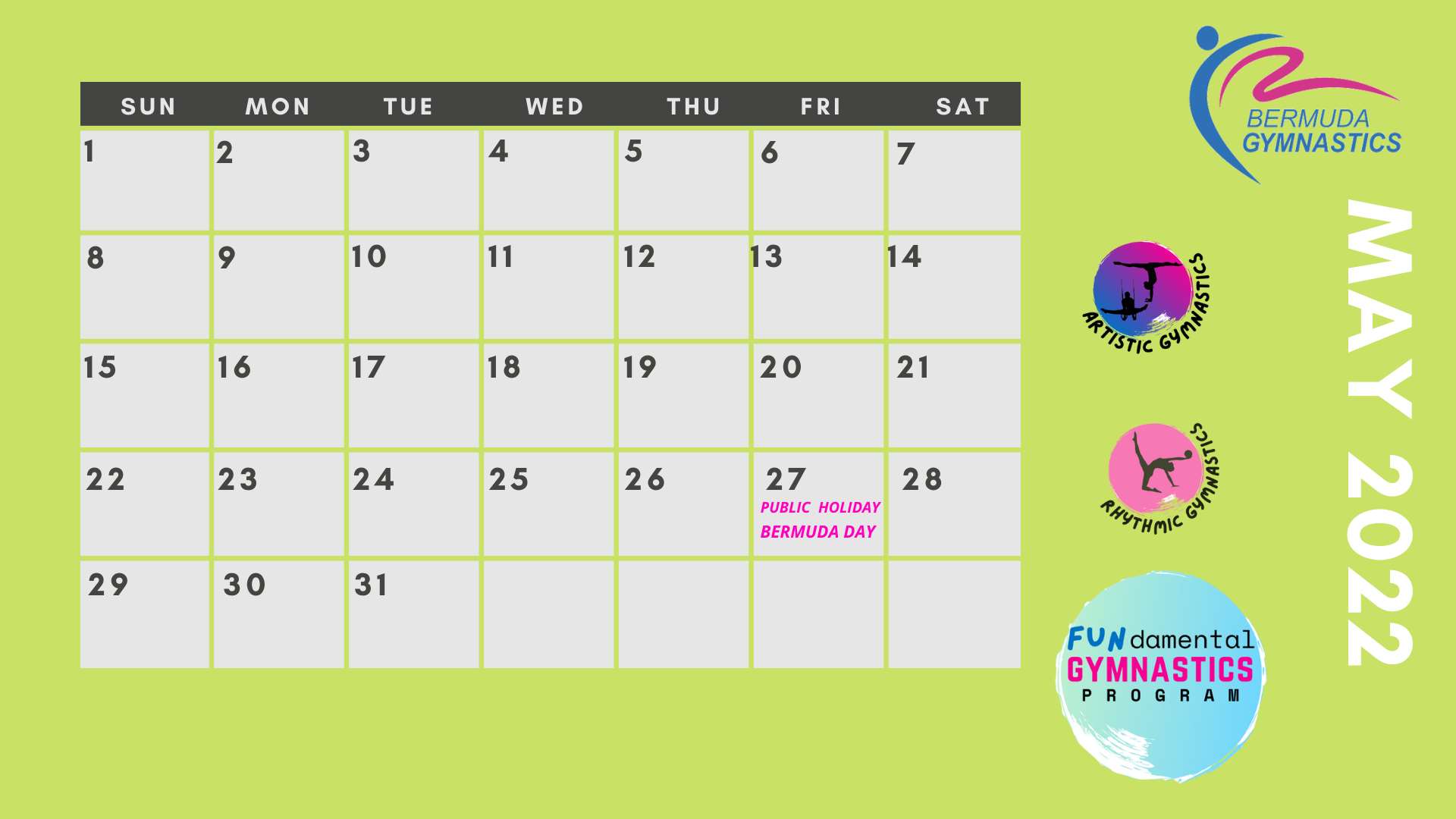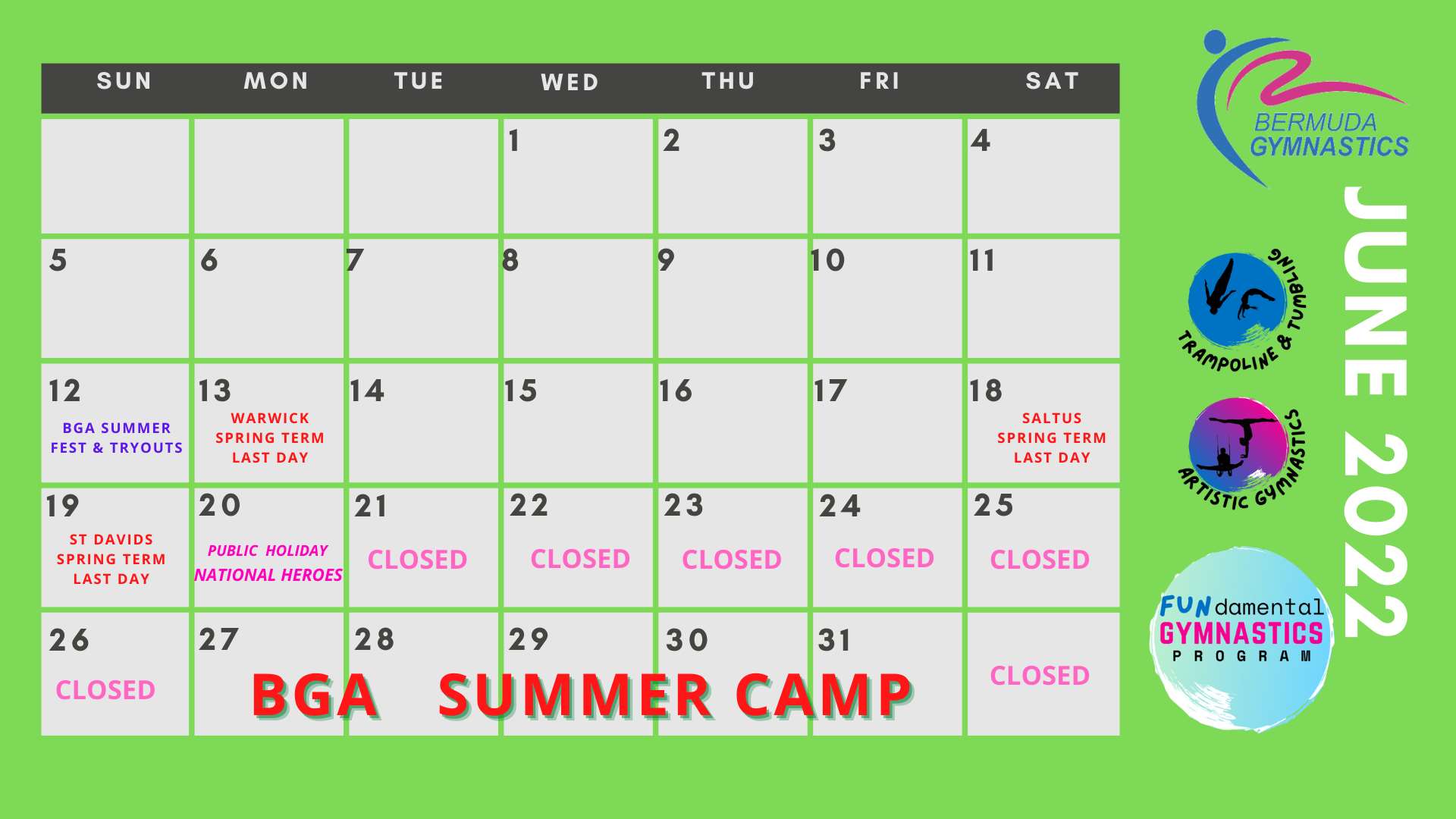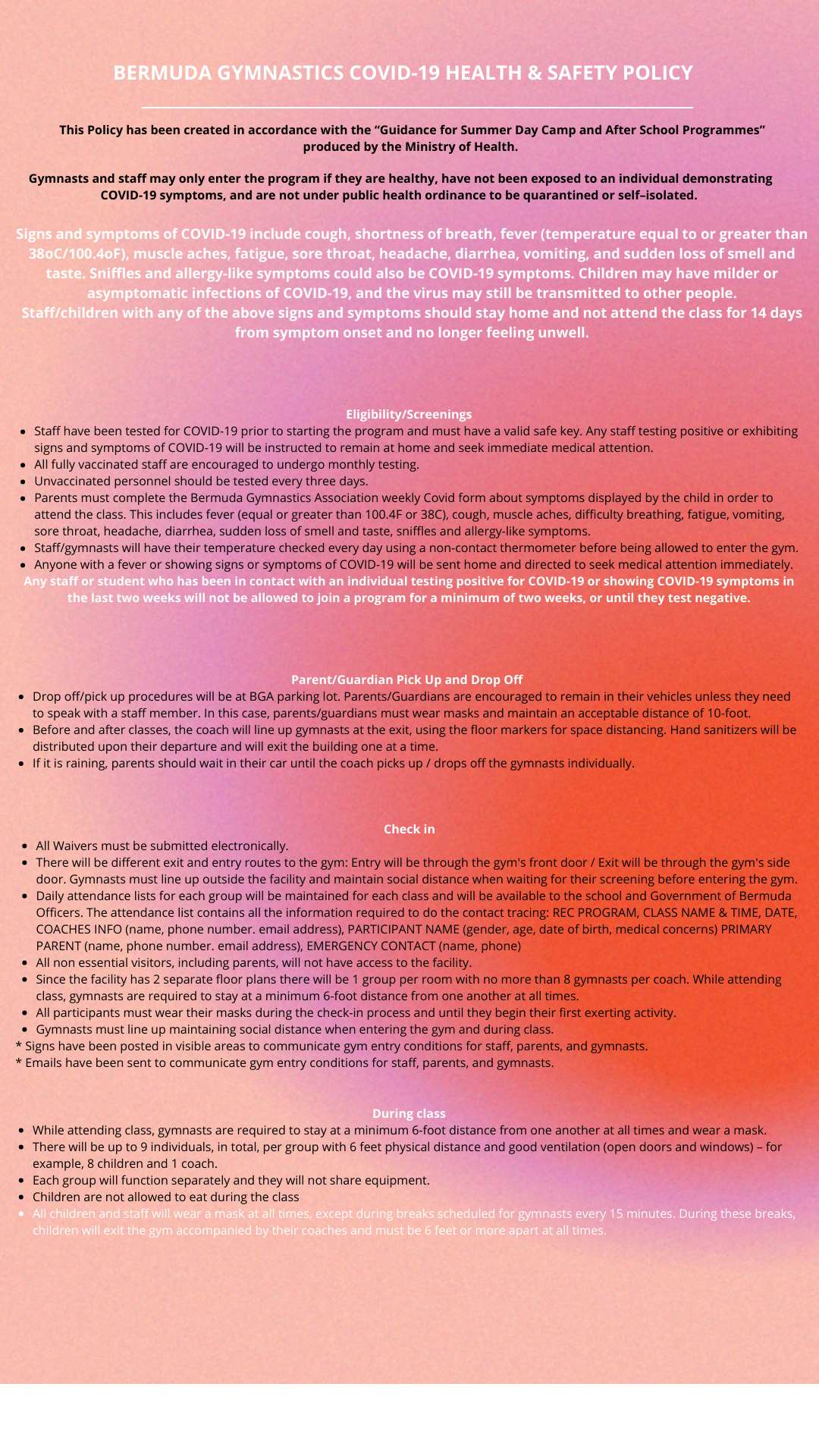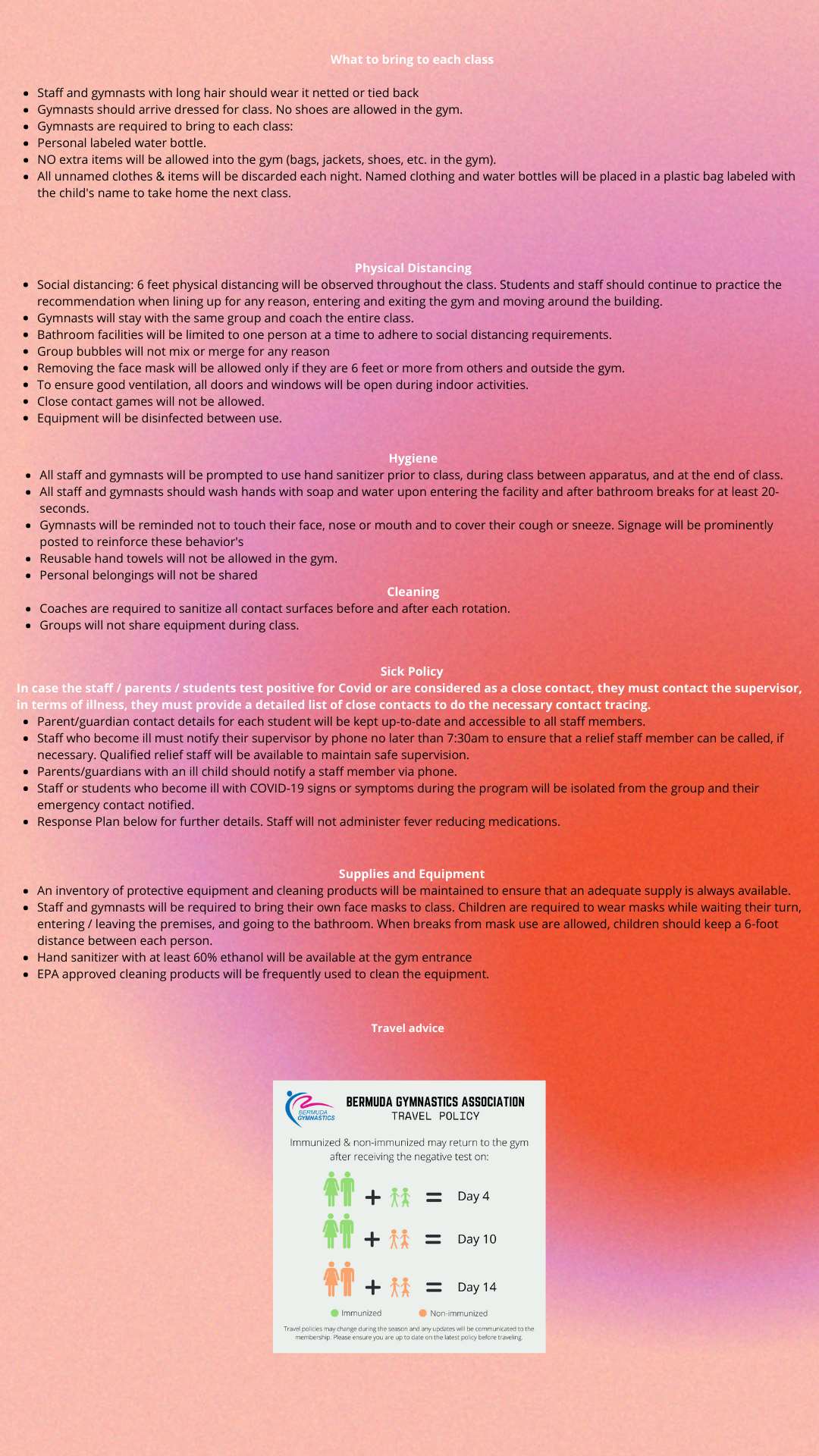 Outbreak Response Plan
Outbreak Response Team are:
Anna Balada (Senior Coach) Pilar Sanchez (Recreational Coordinator/Camp director)
Gymnasts and staff who become ill with signs or symptoms of COVID-19 while on the premises will be isolated from the group and their emergency contact will be notified to be sent home as soon as possible and directed to the https://www.gov.bm/coronavirus website for more information about COVID-19.
A member of the Outbreak Response Team will supervise Gymnast/Staff who exhibit signs or symptoms of COVID-19.
Response teams are required to wear gloves and masks when monitoring these situations. The Epidemiology and Surveillance Unit will be immediately contacted: Phone: (441) 278-6503Email: epidemiology@gov.bm
The Outbreak Report Form will be complete and submitted to: The Epidemiology and Surveillance Unit. A copy will be kept in the Student File Folder. The Outbreak Response Team will follow the guidance from ESU officials to determine when it is safe to reopen.
Home Page