Recreational Classes Schedule
Click HERE to register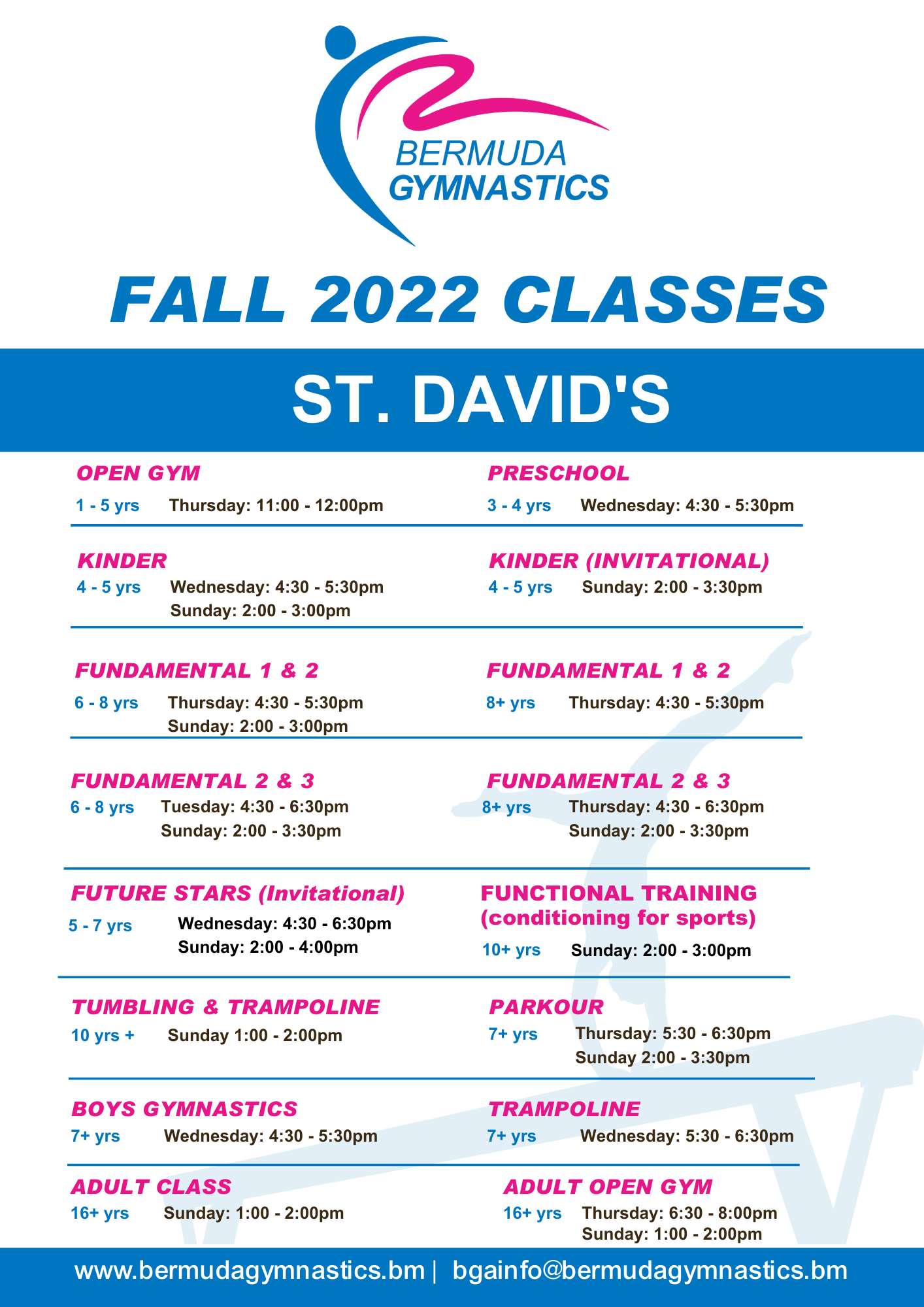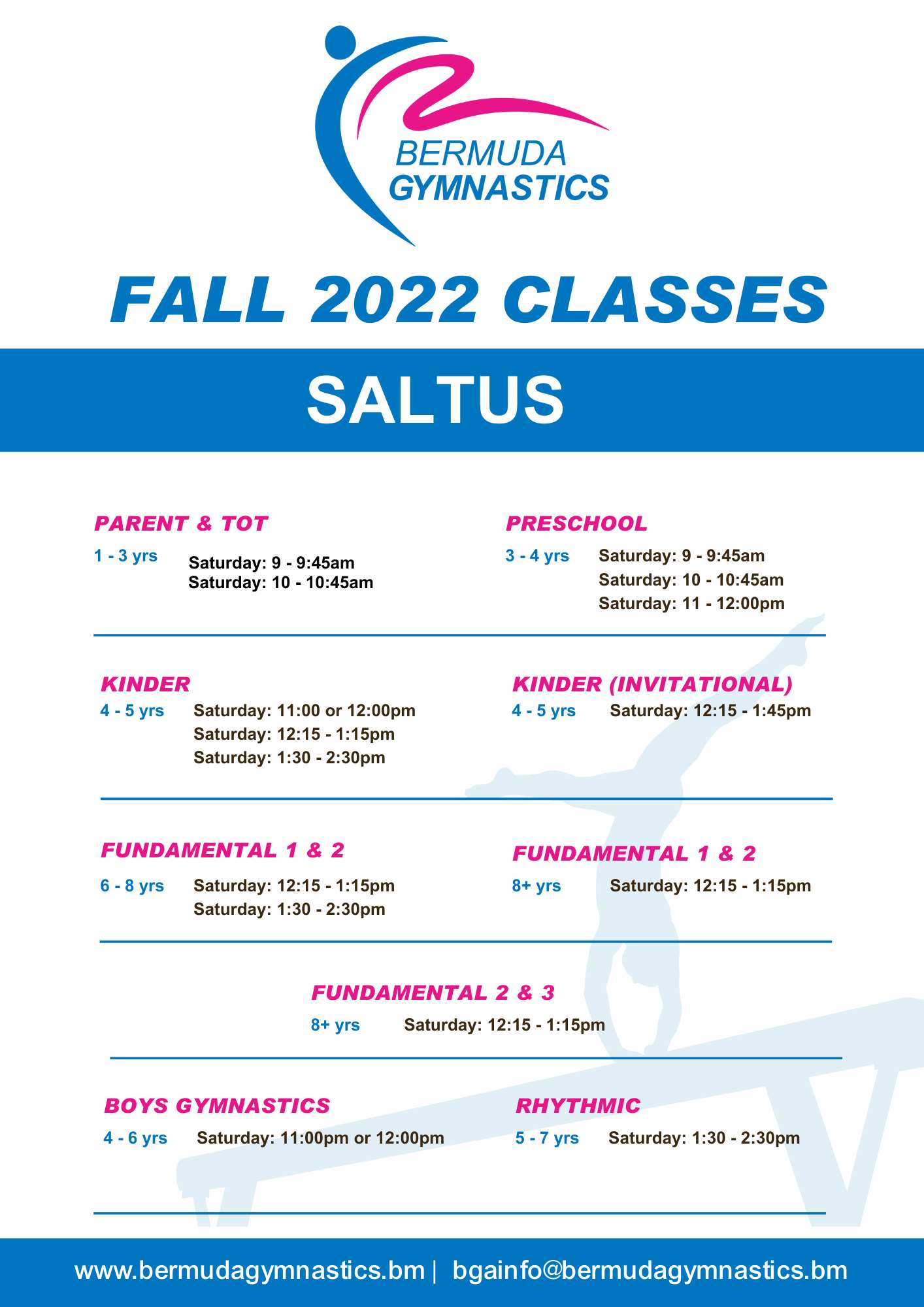 FALL 2022 OPEN & CLOSING DATES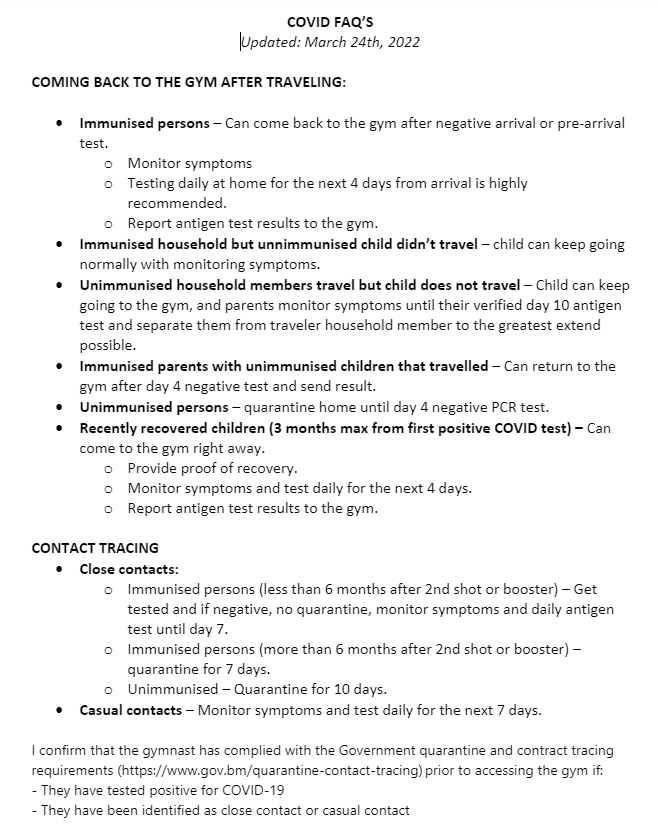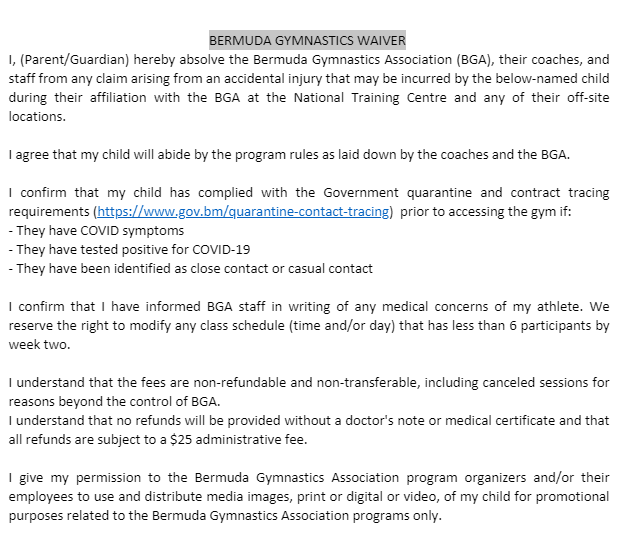 Please note: These dates are subject to change. We do not make up classes due to weather or sickness

If you are unable to pay by credit card please email bgainfo@bermudagymnastics.bm to arrange a registration appointment at our St. David's office.
Class size is limited and depends on the number of instructors available.
We also reserve the right to cancel a class if we have less than 6 registrants.
If you have any questions or need assistance registering, please email bgainfo@bermudagymnastics.bm or call 295-0589.

REFUNDS

Refunds are only accepted for medical circumstances with a valid doctors certificate.
Refunds will be prorated based on remaining number of classes and
all refunds will be subject to a $25 administrative fee.